30 October 2020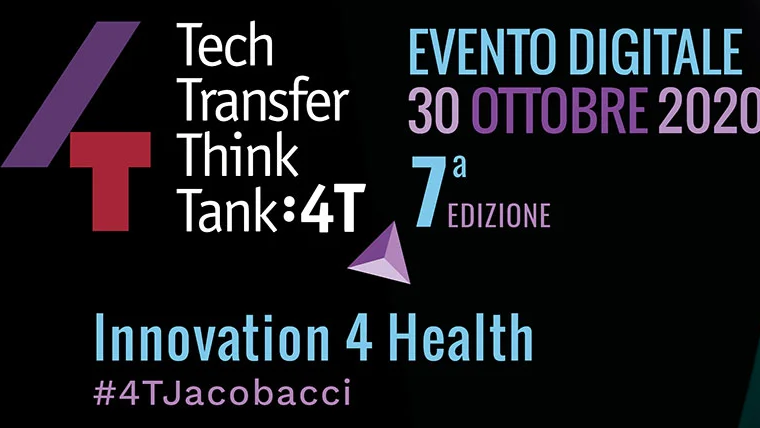 This is the central theme of the seventh edition of 4T - Tech Transfer Think Tank 2020, an event promoted by Jacobacci & Partners in collaboration with the State University of Milan. The conference, held for the first time in online mode, made it possible to explore issues such as technology transfer and networking in the Life Sciences.
Universities, research centers, private companies, the financial world and public administration have the opportunity to discuss and provide feedbacks on how to make technology transfer in the Life Sciences sector successful in this difficult time of health emergency, and how to leverage the experience for the development of innovative solutions aimed at achieving well-being of the community when emergency is already in place.
The first part of the event was streamed live on Friday 30 October; the website of the event has further made available a Gallery Walk with video interventions going in depth on the various topics of Technology Transfer, notably including that made by Dr. Emanuela Barbi (Technology Transfer Office) about initiatives undertaken by Leonardo in support of the fight against Covid-19, such as joining the Open Covid Pledge.